TIENS Company In Pakistan Is Fake And Fraud - Biggest Scam In Pakistan Exposed
TIENS Company In Pakistan Is Fake And Fraud - Biggest Scam In Pakistan Exposed
TIENS Company In Pakistan Fake or Real?
Tiens Company is Fake, Thier Schemes are Fraud, They are scammers Thier most schemes are fake, they will say that you'll be rich after joining them but instead of becoming rich you'll be scammmed and they will eat your all money.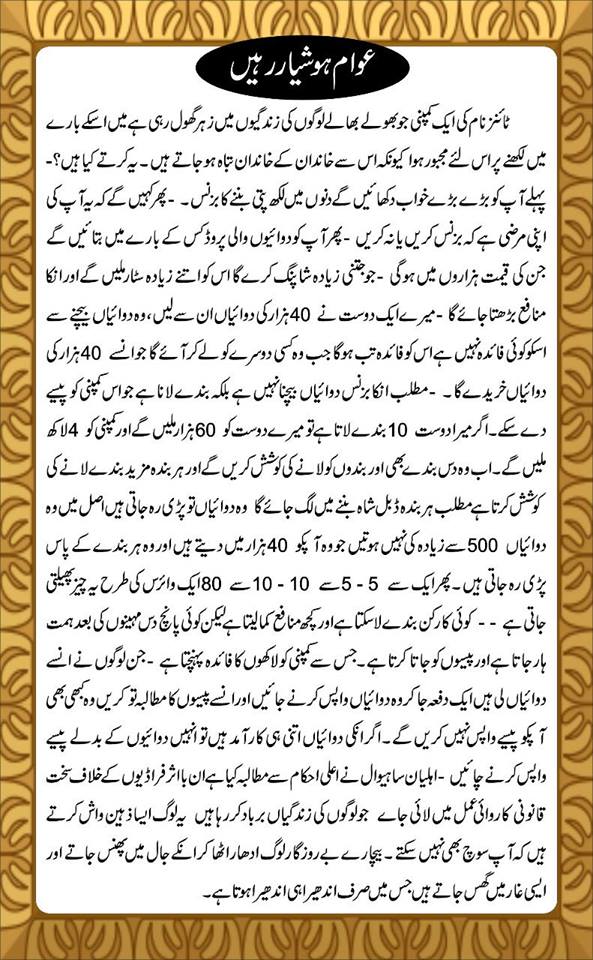 How Tiens Scams You?
TIENS Company Is Fraud
There are some charges on them:
People are greedy for lots of profits
People are shown green gardens for a lot of profits, rankings, cars, launches and airplanes
The drugs produced are non-standard, expensive, and a you're are forced to buy and sell expensive medicines.
Future and permanent work of this type of marketing isn't secure and can be stopped at any time
Work Can be stopped at any level
If others work hard, the first one will get the profit sitting at home
Other people are getting together, buying a distributor, making their own sales office, training, and other ways.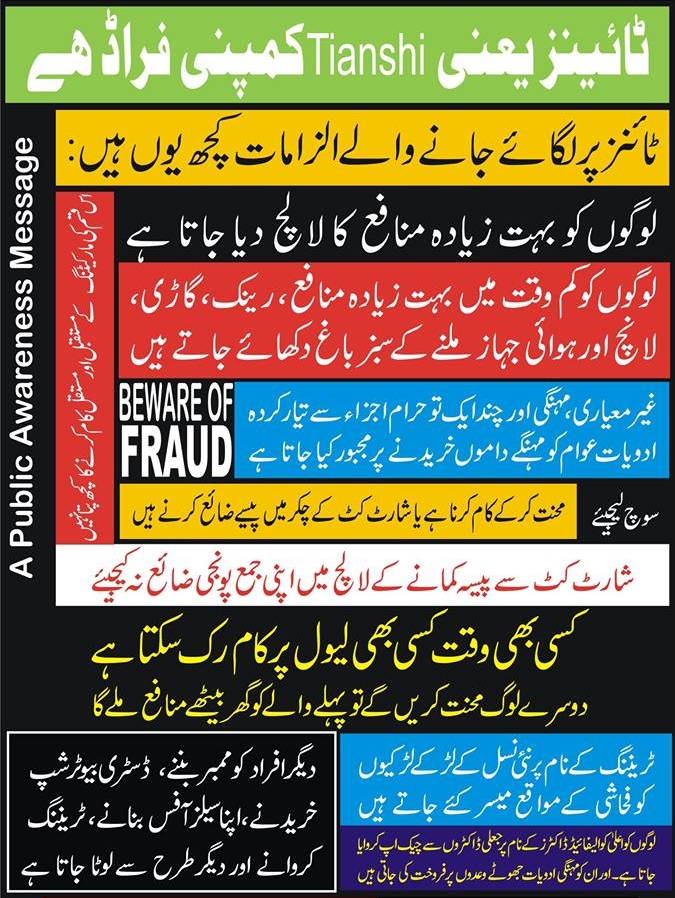 EXPOSING TIENS ONCE AND FOR ALL
Tiens, Bannersborkers,Biznass ya xynal yeh sab fraud hay. isi tarah internet per har woh company fraud hay jo dosron ko member banane ke leye kehti hay. yeh log pakitan ke kisi shehr main 8 ya 10 hazar ki website banwate hain aur apne aap ko UK ya USA ka zahir karte hain. jab kisi hadd tak members investment kar lete hain tu phir yeh log bhag jate hain. Aur phir kisi aur domain se aik naye website bana lete hain. Tiens ki 1% product kuch kaam karti hain baqi sab fruad hain.
Yeh log kehte hain keh yeh online business hai aur future main bhi aisa hi hoga. Online agar koi product purchase karna ho tu uss main aap banck cheque ya credit card ke zaryee company ko uss chez ki payment karte hain aur company aapko product ki home delivery karti hay. Woh aap se yeh naheen kehti keh aap payment bhi karain aur phir 2 ya 5 members bhi banain...
Aap MLM yani internet business ko bhol jain aur jis ne aapko mashwara dia hay uss per bhi lanat bhaijain, shortcut ki bajaye mehnat kar ke thora kamain magar halaal ka kamin, yeh log short cut ke laalach main phansate hain, jo inke members bane hain yeh wohi group hai jo poray pakistan main aik dosre ki company main join karte hain aur phir dosron ko kehte hain aap bhi aa jain,, yani tiens wale bannerbroker main aur bannerbrokers wale tiens main...
Tiens business just ye hai ke aap khud phans gaye ho paise de kar aur ab dusre 4 log dhundo aur unhain bhi phansao, yani Pakistanis ka paisa bahir shift ho.